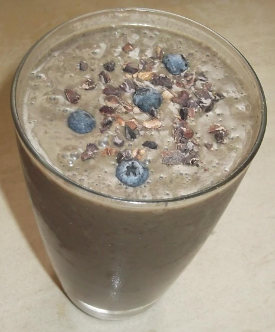 I'm elated to share another spectacular superfood smoothie courtesy of fellow smoothie master, Ana.
As a creature of habit who will often make the same smoothie give or take an ingredient for weeks, I wholeheartedly welcome new recipes and ingredient ideas.
This recipe contains many of my favorite ingredients such as cacao, blueberries, avocado, and spirulina as well as a nutritious new comer that I'd never considered blending.