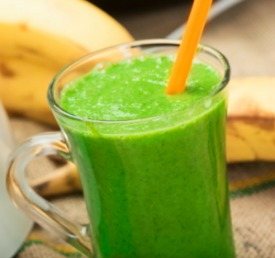 This is not a Healthy Smoothie HQ original recipe, but rather the brainchild of the vibrant Kimberly Snyder. This smoothie is so awesome I had to re-post it on my site.
What sets this green smoothie apart from the competition is the sheer amount of green vegetables it calls for.
Greens are in a class of their own providing an abundance of vitamins, minerals, and overall nutrition. By blending your greens you help break down the cell wall and unlock all the key nutrients for your body to absorb and assimilate.