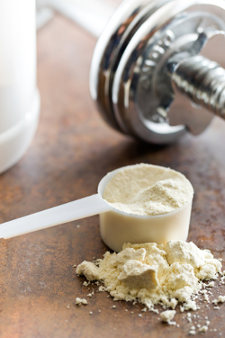 Looking to increase your protein intake? Try this healthy whey protein smoothie that's both delicious and nutritious.
My recent workouts have included heavier lifting and thus I feel the need to add more protein into my diet. One easy way to achieve that is by adding a few scoops of whey protein powder.
This smoothie features a new whey protein supplement that I'm really excited about because of how pure and clean it is. There's an abundance of protein powders on the market and only a handful that are viable and not full of harmful fillers; so finding a good one is always a plus.