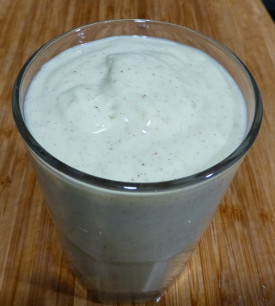 Tickle your taste buds with this delicious and nutritious tropical kiwi pineapple smoothie!
Ever make a smoothie that no matter how hard you try you can't set it down? This is one of those mouthwatering smoothies. I had just enough time to take a few pictures before it was history.
I try and eat locally grown food whenever possible. However, I make exceptions for tasty and nourishing foods such as kiwi and pineapple.