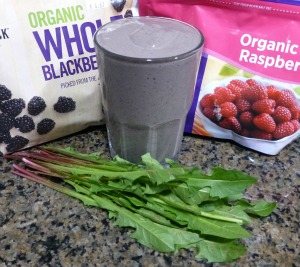 One of my favorite new pastimes is harvesting wild edibles. It's so much fun being out in nature gathering nutrient dense, delicious wild food, for free!
Dandelion is at the top of my favorite things to harvest list. It's loaded with nutrition and the whole plant can be used as food and medicine. It's no longer a pesky weed in my book.
We all know how important green leafy veggies are for our health. Consuming ample amounts each day can be a challenge. What I love about wild edibles is that a little goes a long way. Let me explain.