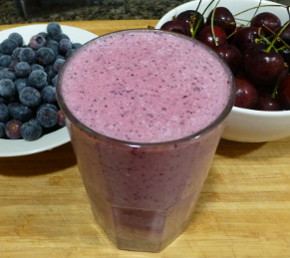 Two of my favorite fruits are in season here in Michigan and I can't get enough of them :)
Trips to the farmer's market are extra rewarding this time of year. While walking home with bags full of fresh, local food, feelings of gratitude abound. Remember, fresh tastes best!
Cherries and blueberries tickle your taste buds and are known to benefit your health in the following ways.