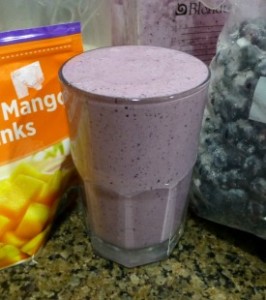 What would I do without my raw milk, or as like to call it, white gold. Raw milk and the kefir I make with it are staples in my diet.
Real raw milk from grass-fed cows is a complete food that you could live on exclusively if you had to. It contains proteins, carbohydrates, fats, vitamins, minerals, enzymes, cholesterol, and beneficial bacteria.
Some of the amazing health benefits of raw milk include boosting the immune system, strengthening teeth and bones, and helping children grow up to be strong and healthy. It's been shown to alleviate asthma and allergies, and help resolve digestive issues, arthritis, and osteoporosis among other things.
Raw milk was actually used medicinally in the early 1900s. The Mayo Clinic administered the "Milk Cure," which consisted of drinking 4-5 quarts of raw milk per day. This helped people heal from a variety of illnesses including chronic fatigue, cancer, weight loss, kidney disease, allergies, skin problems, urinary tract and prostate problems. These results are not seen on pasteurized milk.
As someone who is active and athletic, I thought it was pretty cool that strength and conditioning coaches at the University of Michigan found chocolate milk to replenish muscles after an intense workout better than anything else. They probably weren't using raw milk either. I have a glass of raw milk or a raw milk based smoothie after every workout.
One more endorsement for raw milk are the Masai warriors of Africa who consume large quantities. They hunt lions, in packs, and one on one. Enough said.
If you're concerned about the safety of raw milk I'm here to put those concerns to rest. The number of overall milk borne illnesses is miniscule compared to other foods such as spinach and factory farmed beef, and new studies have confirmed raw milk is a low-risk food. If you're going to consume raw milk know your source. Obviously an unsanitary farm is one to avoid. It's actually sold in vending machines in several European countries.
Allergic to milk or lactose intolerant? The latest figure I've seen was about 80% of people with milk allergies or lactose intolerance don't have an issue with raw milk.
To learn more about raw milk or locate it in your area: http://www.realmilk.com/
If you don't have access to raw milk simply substitute your preferred milk. Enjoy!
Blueberry Mango Raw Milk Smoothie Recipe
The Ingredients
1 cup raw milk
1/2 ripe banana
1/2 cup fresh or frozen blueberries
1/2 cup fresh or frozen mango chunks
1/2 teaspoon vanilla powder or extract
1/2 tablespoon raw honey
The Add-ons
1/2 tablespoon cacao powder or nibs
1/2 cup Greek yogurt
1 tablespoon coconut oil
For added protein: 1 serving of your preferred protein powder or 1 tablespoon gelatin
Any other healthy ingredients you have on hand
Show Time
Place all the ingredients into your high-speed blender and blend for around 30-45 seconds or until nice and smooth.
Nutrition Information
Calories: 331
Fat: 9g
Protein: 10g
Carbohydrates: 57g
Fiber: 5g
Sugar: 47g
Vitamin C: 71% RDA
Vitamin D: 31% RDA
Calcium: 29% RDA
Potassium: 21% RDA
I'd love to know if you try this blueberry mango raw milk smoothie – please leave a comment below. Happy Blending!