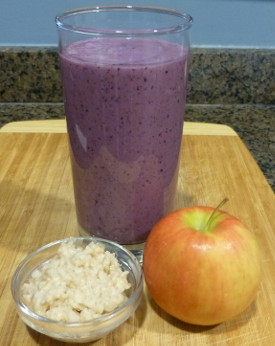 My first oatmeal smoothie has arrived and it's a tasty one! It's also quite nutritious and perfect for breakfast.
I'm a creature of habit and for a long time was content eating oatmeal with butter and occasionally a splash of cinnamon.  After my recent experiments blending oatmeal with fruit and other goodies that habit has changed.
A quick, and important word, about preparing oatmeal for maximum digestion and nutrient assimilation before we get to this delicious recipe.