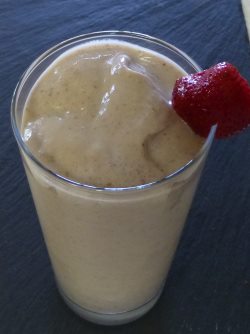 Go to the head of the class by fueling yourself with this delicious and nutritious smoothie!
I love to learn new things, especially regarding nutrition, and have embraced the idea of life-long learning. While I'm not currently attending a formal school, I often have to rush out the door in the morning. This is where smoothies are a life saver for me.
It's all too common for people to skip breakfast or grab something unhealthy and run out the door. Some days you may be that crunched for time. Most days you have 5-10 minutes to whip up a healthy smoothie that will set the tone for your entire day.