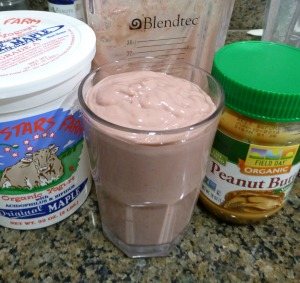 Blast your taste buds into orbit with this delicious and nutritious energizing smoothie that will ensure you have the best day ever!
Seriously though, this is one rich, creamy, lick your blender clean smoothie.
Subscribers of my free newsletter receive some of my best content, not all of which is found on my site, and in return I get great questions and suggestions. This recipe was sent to me by one of my subscribers, Christine. She and her daughter find this smoothie divine, and I agree. Thanks for the recipe, Christine!