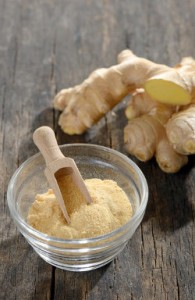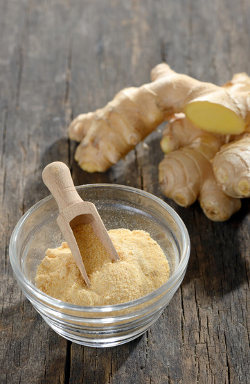 Morning sickness is not something I have personal experience with. The recipe and information in this post is based on research and my partner's firsthand experience.
While I was hoping to be able to provide a silver bullet cure for morning sickness, it doesn't exist. However, you can take steps to help prevent morning sickness and take measures to alleviate when it strikes.
Let's start with prevention. Low blood sugar early on in pregnancy is linked to nausea. Consuming small meals throughout the day will help maintain blood sugar levels. A snack high in protein before bed will also help.
Other prevention strategies include getting outside for fresh air and a short walk every day, slowly getting out of bed in the morning and avoiding sudden movements, and first thing in the morning drinking anise or fennel seed tea or a teaspoon of apple cider vinegar in 8 ounces of warm water.
A well-rounded, whole, real food diet will also help prevent morning sickness. This will supply your body with the nutrition it requires to thrive. A few highlights of this dietary approach include bone broth, ample healthy fats, an array of organic fruits and veggies, grass-fed, pastured meats, and healthy smoothies of course. Check out the dietary guidelines of the Weston A. Price foundation for more information on this dietary approach. These are the dietary guidelines that I've been following for several years.
My research also uncovered this: "The best thing we have found for morning sickness (which is probably what is making you so sensitive to smells and tastes) is raw milk sipped throughout the day (just sips, no gulps)." For more info, click here.
The smoothie recipe below is a good nutrient-dense snack that's relatively high in protein. I suggest consuming it in the evening before bed.
When in the throes of morning sickness you might not be able stomach anything. If you are able, an herbal tea such as ginger, peppermint, or raspberry leaf may provide some relief. Getting outside for fresh air may also help.
This smoothie is a healthy choice for anyone, not just those experiencing morning sickness. Enjoy!
Morning Sickness Smoothie Recipe
The Ingredients
1/2 cup raw milk or nut milk of choice
1/2 cup yogurt (preferably full-fat)
1/2 cup blueberries (or strawberries or both)
1 tablespoon almond butter (substitute any other nut butter)
1/2 teaspoon ginger powder or 1 inch peeled ginger root
1/4 teaspoon cinnamon
A dash of sea salt
1/2 tablespoon honey
The Optional Add-ons
1/2 banana
1 tablespoon flax or chia seeds
1 tablespoon colostrum
Show Time
Place all of the ingredients into your blender and blend for around 30-45 seconds or until nice and smooth.
Nutrition Information
Calories: 396
Fat: 31g
Protein: 11g
Carbohydrates: 27g
Fiber: 10g
Sugar: 15g
Vitamin A: 9% RDA
Vitamin C: 19% RDA
Calcium: 21% RDA
Iron: 12% RDA
I'd love to know if you try this smoothie and if helped alleviate your morning sickness. Please leave a comment below. Happy Blending!