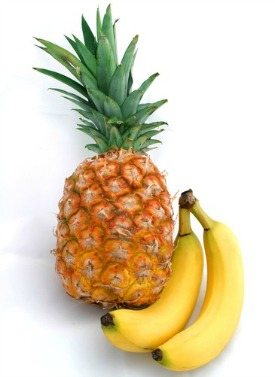 Treat yourself to this tropical, delicious, fruity, healthy, quick and easy to make smoothie.
This recipe comes not from my own kitchen experimentation, but rather a loyal reader and smoothie enthusiast. Thanks, Corinne!
I tend to get carried away with the ingredients when concocting my smoothies; so it was nice to blend up a tasty treat that only contained four ingredients. Sometimes simple is best.
A few health benefits you'll derive from this smoothie: