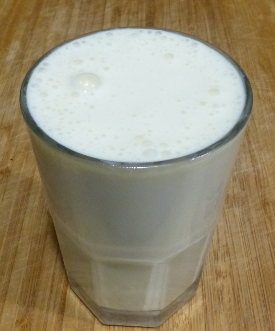 After my first two sips of this smoothie one word came to mind: fantabulous :)
Not only is this one delicious smoothie, it's creamy and has a nice mouth feel. Definitely a keeper that I'll be making again.
This is the kind of smoothie I like to make for dessert or as a treat, a nutritious and healthy treat that is.