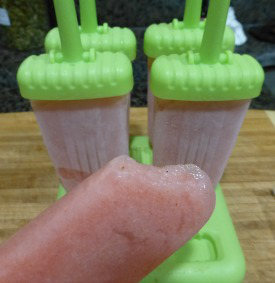 There's nothing quite like a cool Popsicle on a hot summer day.
Ditch the store bought variety loaded with sugar and artificial food coloring and make your own healthy treats.
Pretty much any smoothie recipe is a candidate to make Popsicles with. However, this recipe is particularly tasty, cooling, and not too far from the real thing.