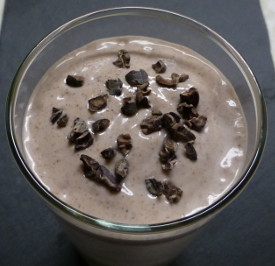 I'm back with another rich, creamy, nutrient-dense smoothie for all you nut lovers.
Trail mix has been my primary vehicle for consuming a variety of delicious and nutritious nuts. Lately, though, I've been sprinkling at least one nut into my smoothies to get more nourishing nuts into my diet.
Here are the health benefits of walnuts and the other star ingredient of this smoothie.